Metro4All iOS app update – Language support and Feedback form
07.09.2015
Metro4All iOS app is updated – now it has multi-language support, and users can send feedback and information easily using "Send feedback" form.
What's new in Metro4All 0.4:
1. New version supports Russian, English, Polish, Ukranian and Belorussian languages. UI language is selected automatically based on language priority set in deivce settings.
2. The app now has a feedback form. Using this form users can send messages about errors in stations data, changes in subways, accessibility problems and any other information.
Feedback form is available from the main menu.
You can select a specific station and put a mark of a specific place on station layout using a layout icon.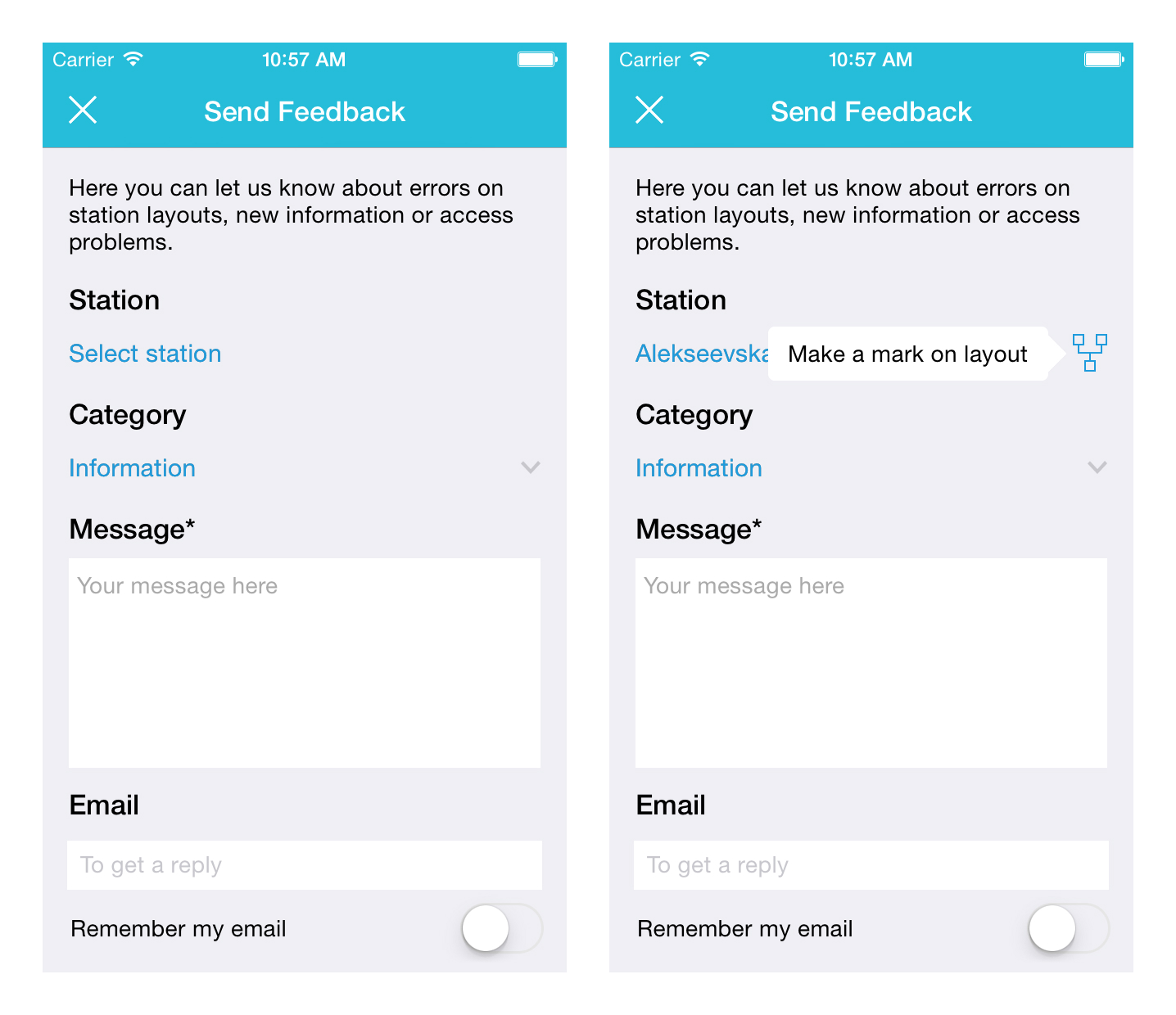 You need to enter message text selecting one of three message categories – Information, Access problems or Report mistake. Further you can attach photos and leave your e-mail if you want to receive a reply from app developers.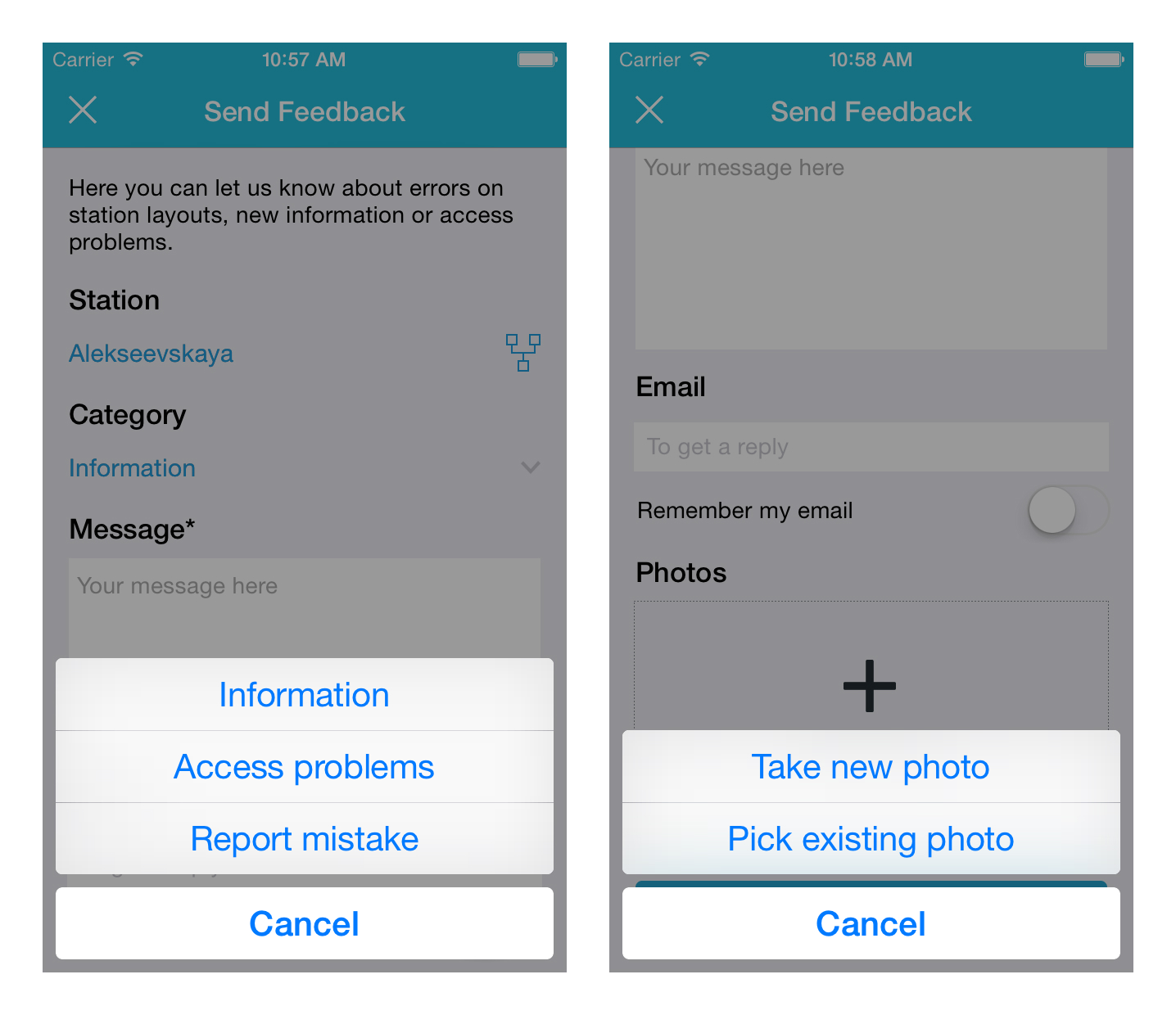 Received messages and photos can be checked here.
3. Available city data updates are now can be seen via alert messages shown after app launch.
Please tell us what you think about our iOS app and what else would you like to see there: info@metro4all.org.
No comments