Kyiv Smart City award for Metro4All
15.10.2015
On 3rd day of October 2015 Metro4All app received award at Kyiv Smart City Forum 2015. The app was singled out for innovation approach and "helping to find the right way".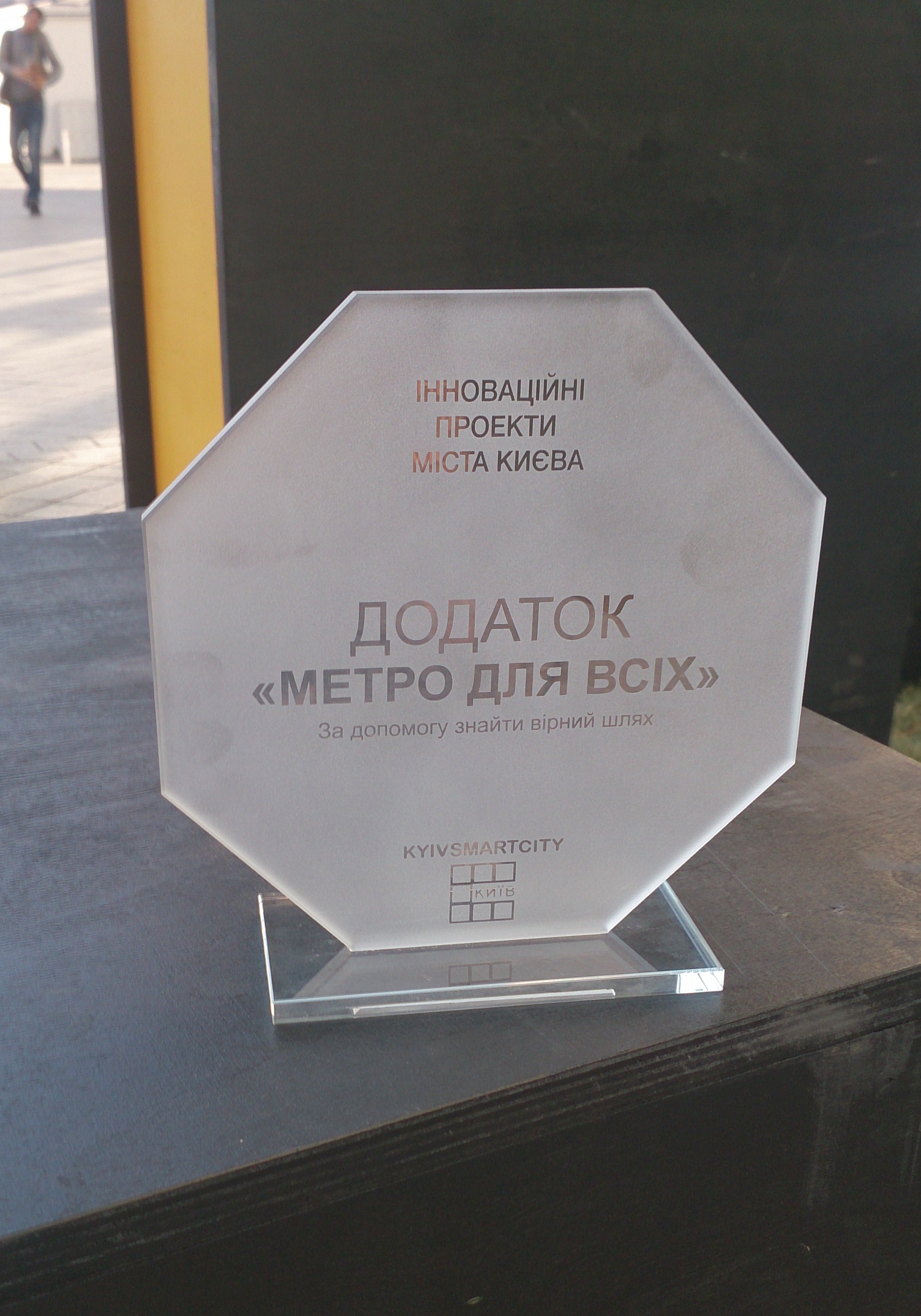 The award ceremony was held in Champions Hall of National Sport Complex "Olympiyskiy". Recorded video stream from the ceremony is available from Forum website.
You can learn more about Metro4All in Kyiv from this video made by our partners Prava Lyudyny NGO..
No comments