Lausanne metro – accessibility and navigation
16.12.2014
Get ready for yet another review of metro system visited by our team. Today it's Lausanne metro which we mapped in October.
Maybe it'll surprise you but there are as many as 29 stations and 2 lines in Swiss Lausanne (population – 138 thousand). It's three times more stations than in Ekaterinburg (population – 1,35 million).
Let's start from the most important thing – Lausanne metro is adapted for all categories of passengers, including cyclists and parents with baby-strollers.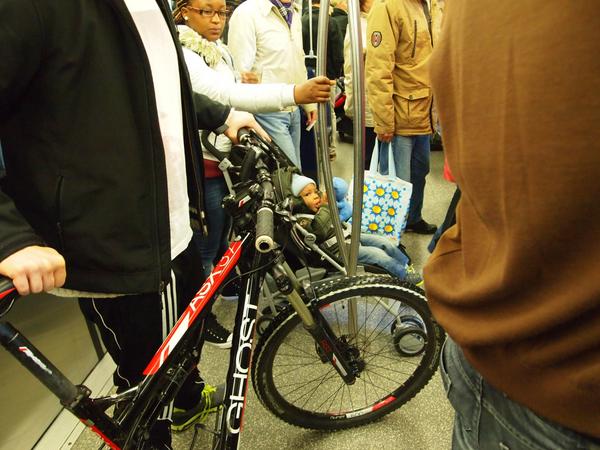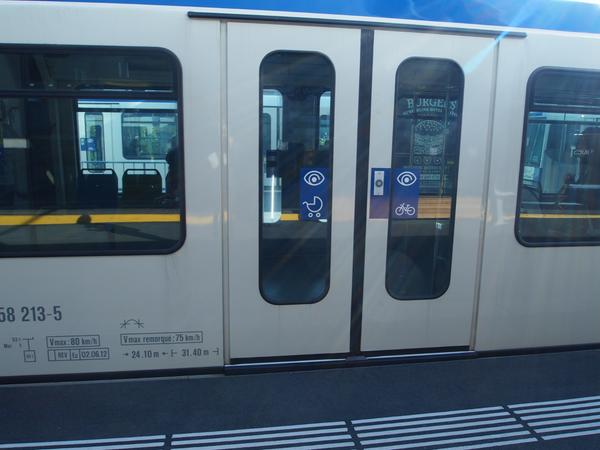 In order to avoid a mess, there are different train doors reserved for different passenger groups. For example, the sign for doors reserved for wheelchair-users: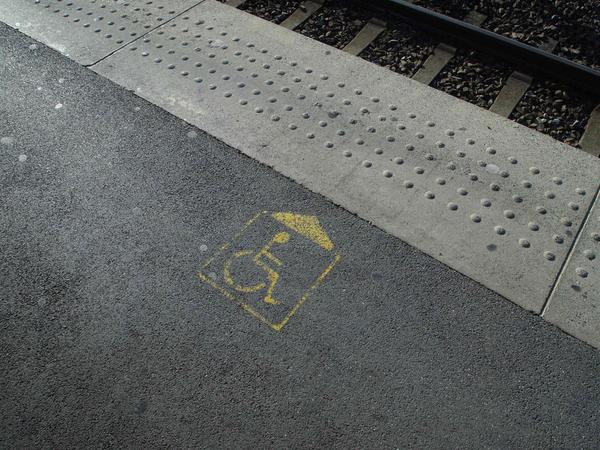 There are a lot of signs for cyclists who occupy most space inside a train.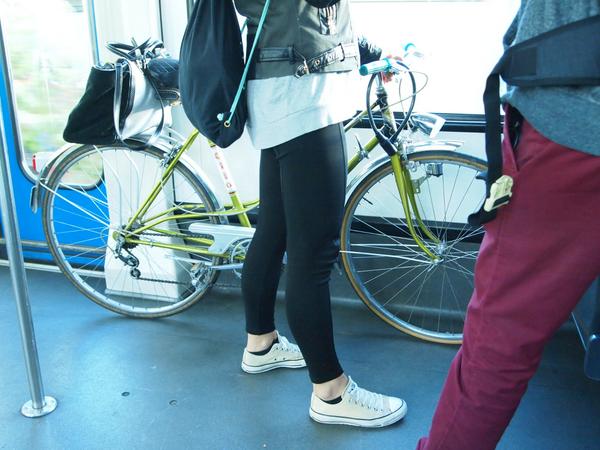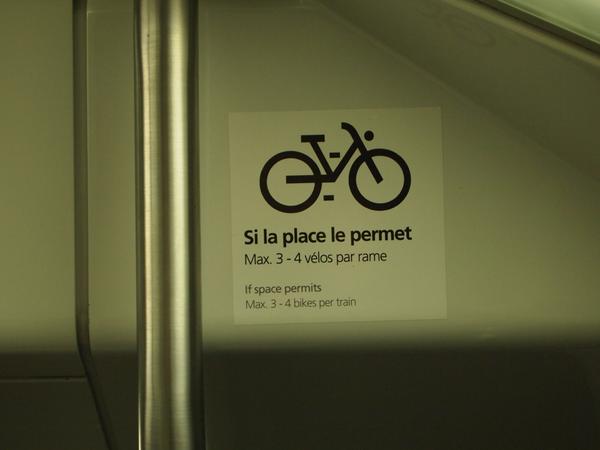 On trains running along M2 line the first/last train doors are reseved for them (and the second/last but one for the wheelchair users).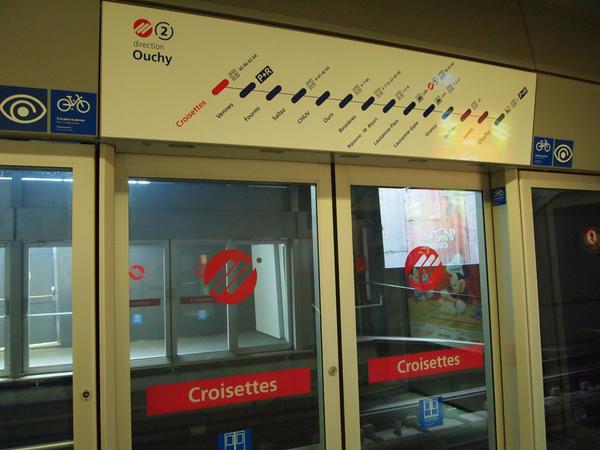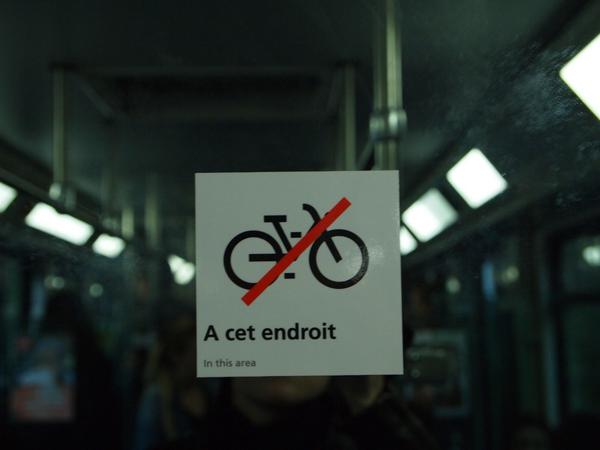 Cyclicts can use the elevators only if there are no other ways to get to/from the stations for them. At Sallaz station the elevators cannot be used to transport bicycles, for example.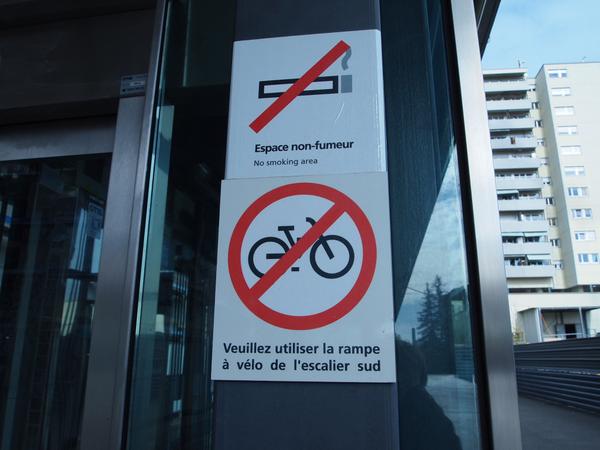 All information for wheelchair-users, as well as door-opening button, is placed at the height of approximately 1m.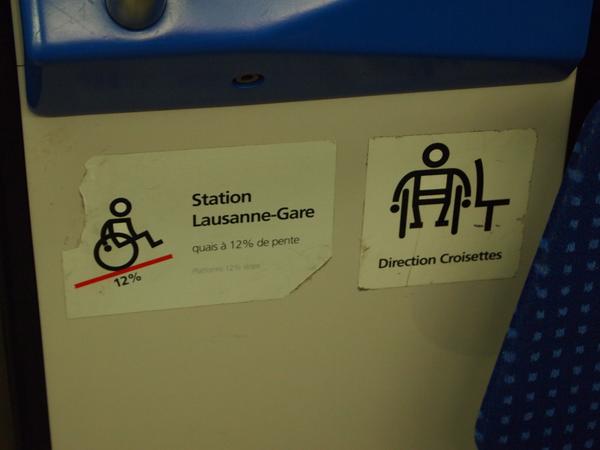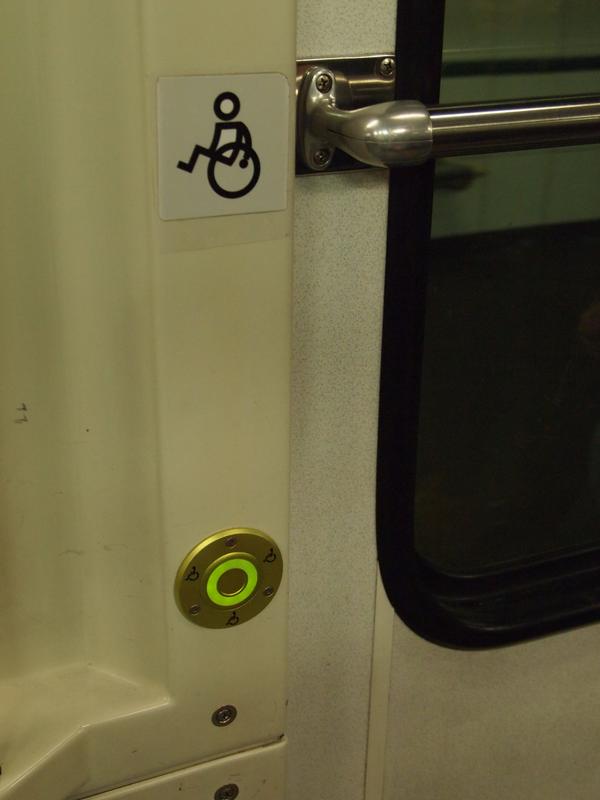 There are panels in each train which indicate the name of the next station.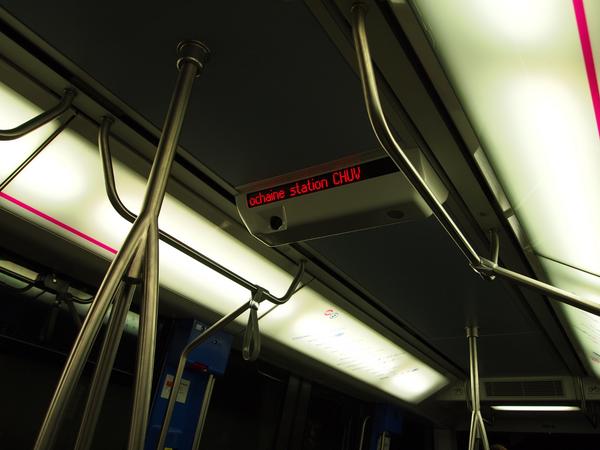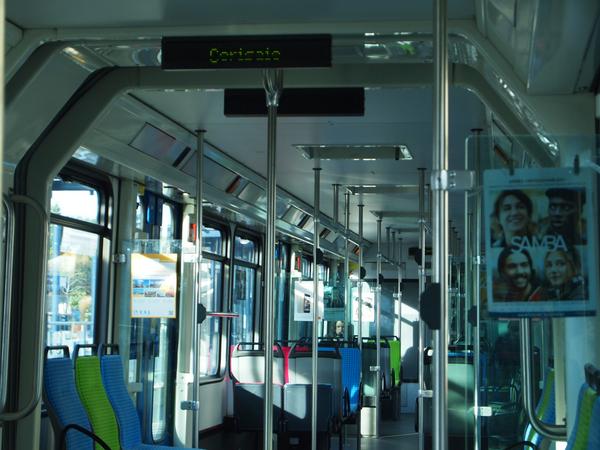 Some trains are even equipped with information screens (and there are no ads being shown!)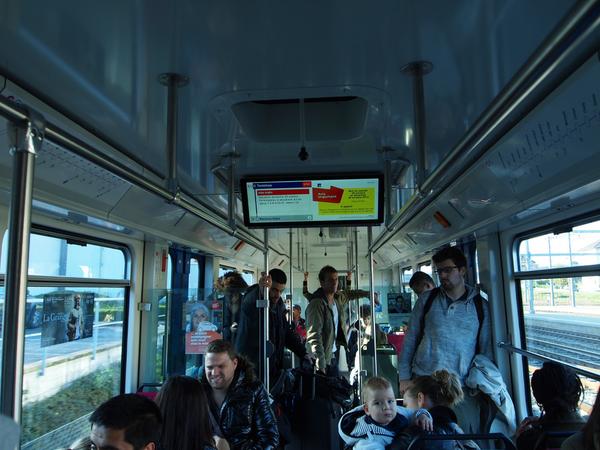 Most of the stations are also equipped with information screens showing when the next train is due.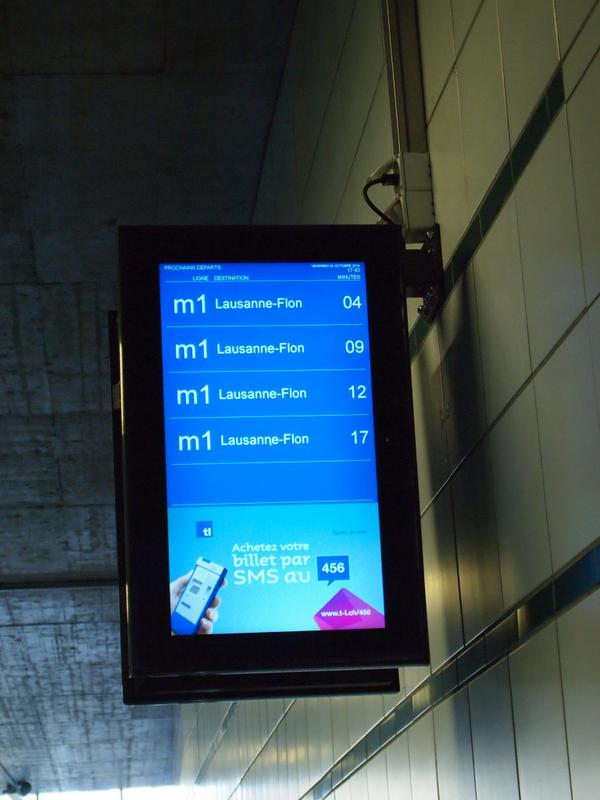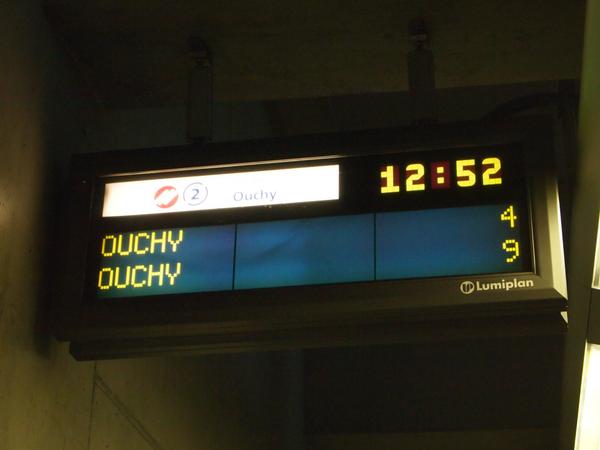 And at the rest of the stations the paper technology is used.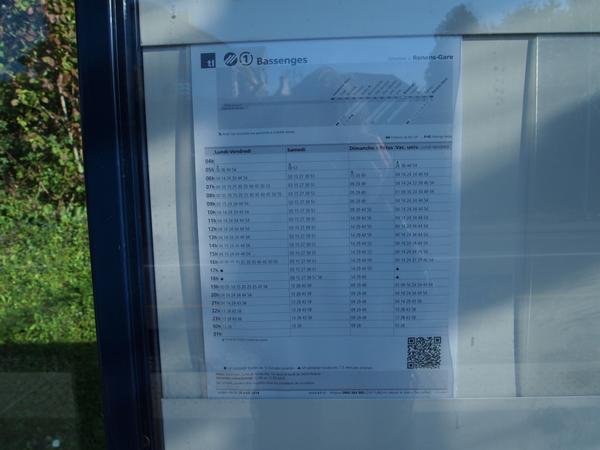 And now a bit about the stations infrastructure.
There are height differences at the exits of almost every stations, so there is a lot of stairs.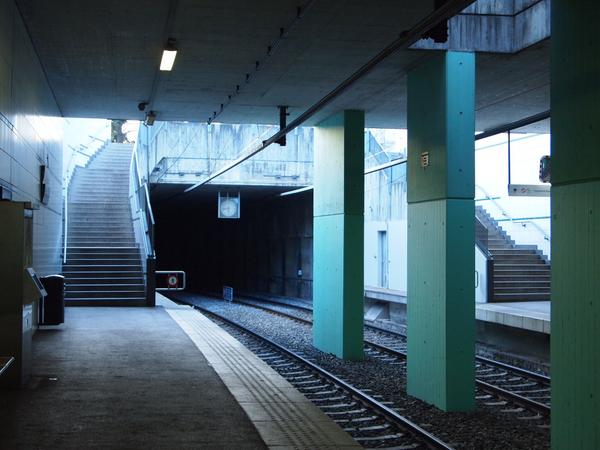 And it seems that there are even more ramps.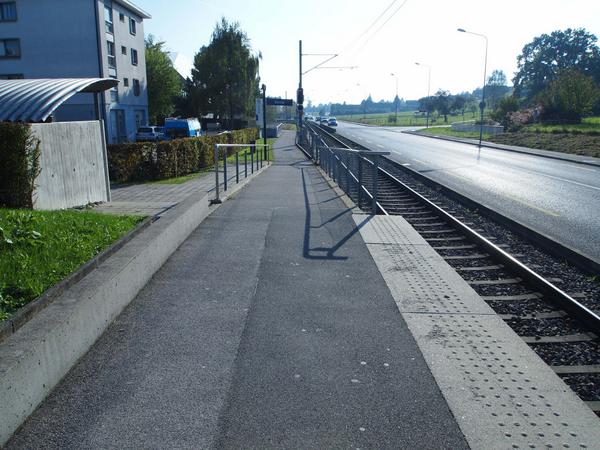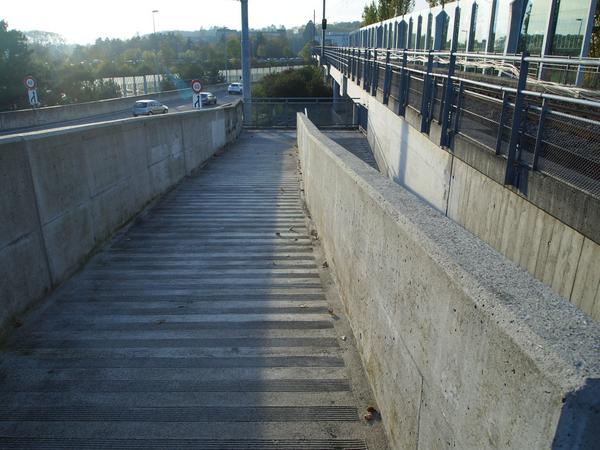 The average ramp slope is 5-6 degrees, but we've found a couple of ugly places like this: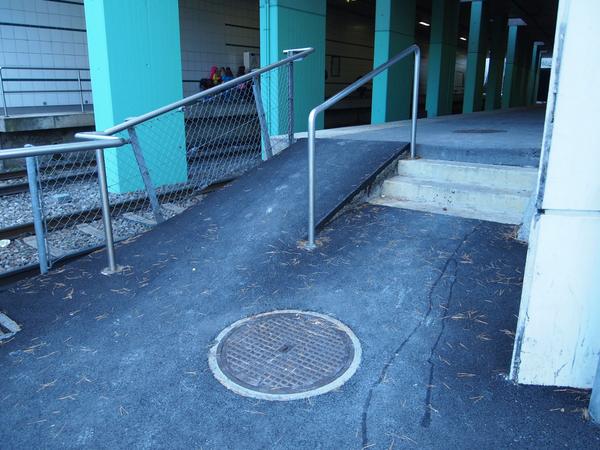 The elevators are installed at almost all stations on M2 line and at a few stations on M1 line.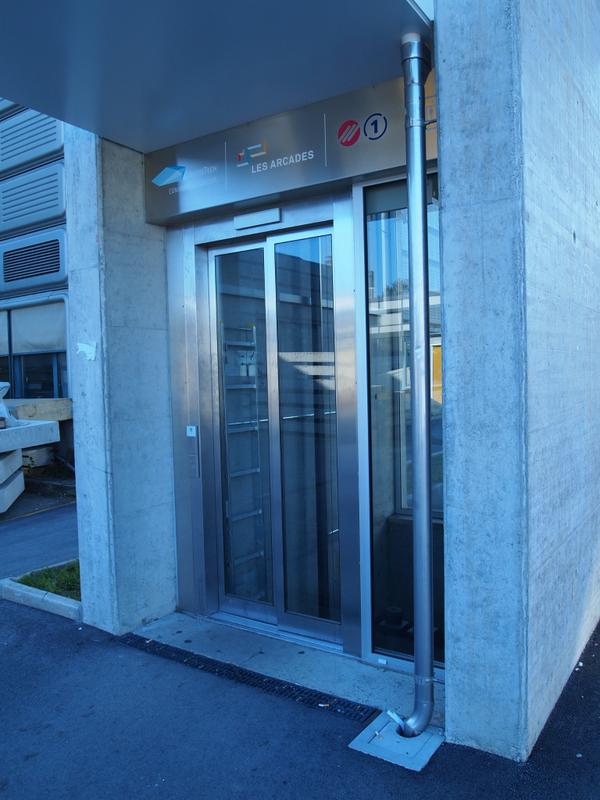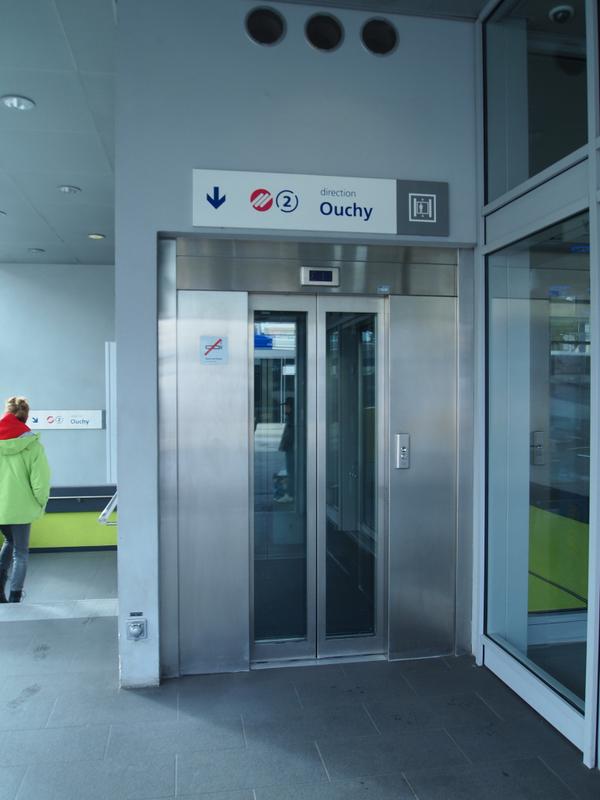 Each and every elevator in Lausanne metro is in order (!), and can be accessed freely by anyone, without calling for metro official. To be honest, it's quite a task to find a metro offical there at all (M2 line is fully automated).
There are no paygates/turnstiles in Lausanne metro. But somewhere these construtions are used (probably in order to slow down the cyclists).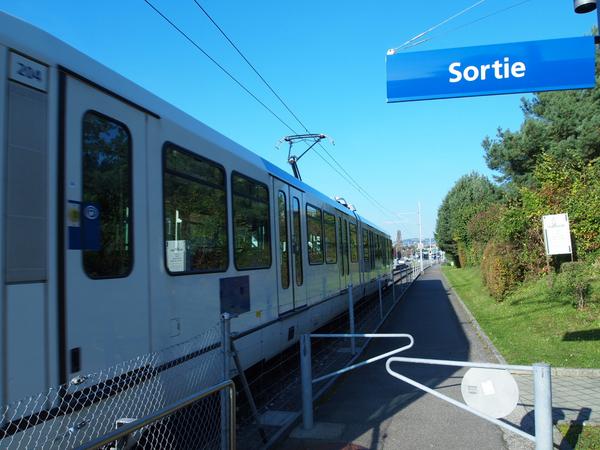 Photos: Anna Smirnova (smirnova.aa@gmail.com)
P.S. All Lausanne data are already added to our web- and mobile apps.
You can find some numbers related to Lausanne metro accessibility in this infographics.
No comments