Novosibirsk – 14th Metro4All city
03.06.2015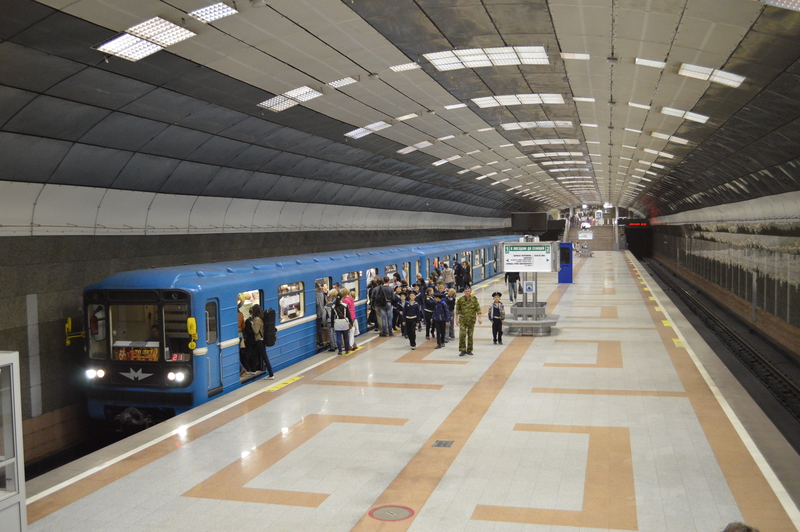 We finished collection and processing of Novosibirsk subway data. Now Metro4All has all Russian subways. Results are in our веб-, Android and iOS apps.
For all 13 stations of Novosibirsk metro we prepared layouts with exit numbers and nearby streets names. Exit numbers as a rule follow official numbering, but in some cases differ (for example, when on the official station schemes a few exits are numbered as one).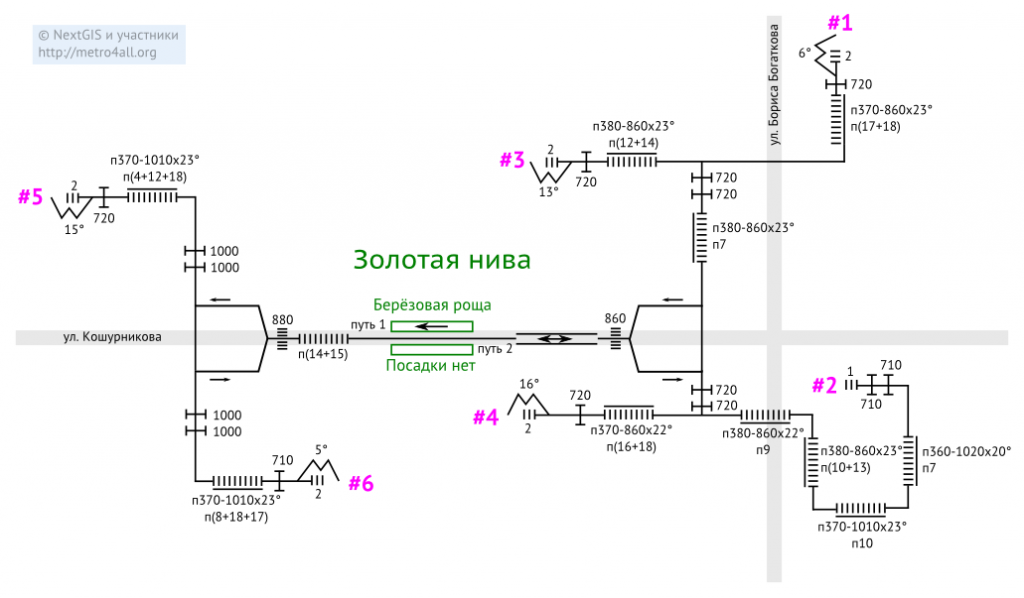 A brief description of Novosibirsk subway accessibility and wayfinding features.
ACCESSIBILITY
Elevators and wheelchair platforms
None of 13 stations of Novosibirsk subway has an elevator or wheelchair platform installed. Instead whhelchair users can ask in advance for a mobile stairclimber. For that you need to call the number mentioned on the official website of Novosibirsk subway.
Doors and turnstiles
Almost all doors in Novosibirsk subway are about 72 cm wide which makes an access to subway even more difficult to wheelchair users and people with baby-strollers.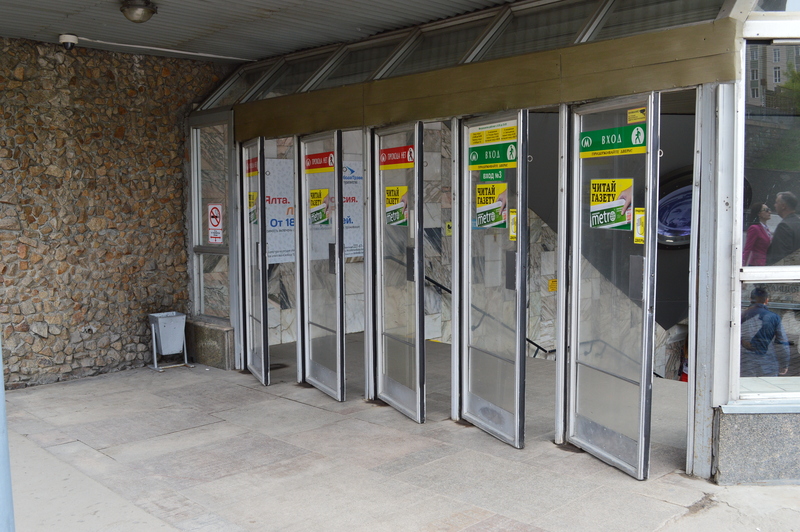 Wider doors of 100 cm width were found only in one place, and in order to get to them one must first pass doors of standard width.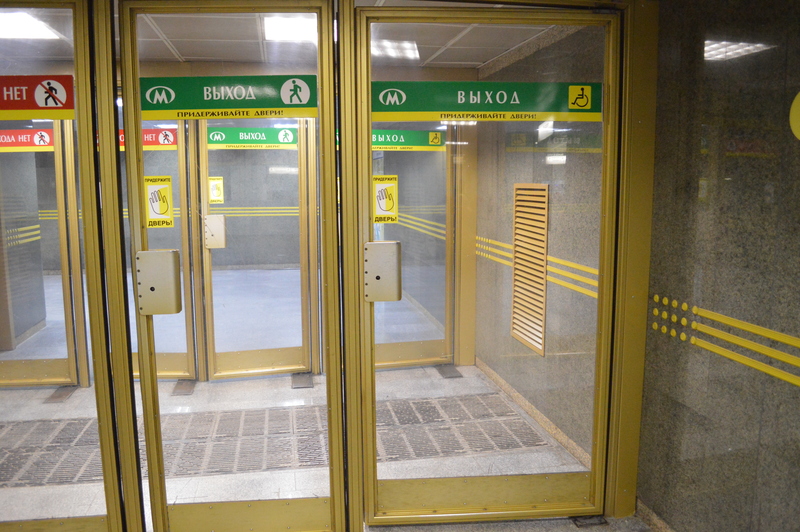 Tuenstiles are very narrow but each station has a special automated gate of 90 cm width which can be used both to enter and exit the station.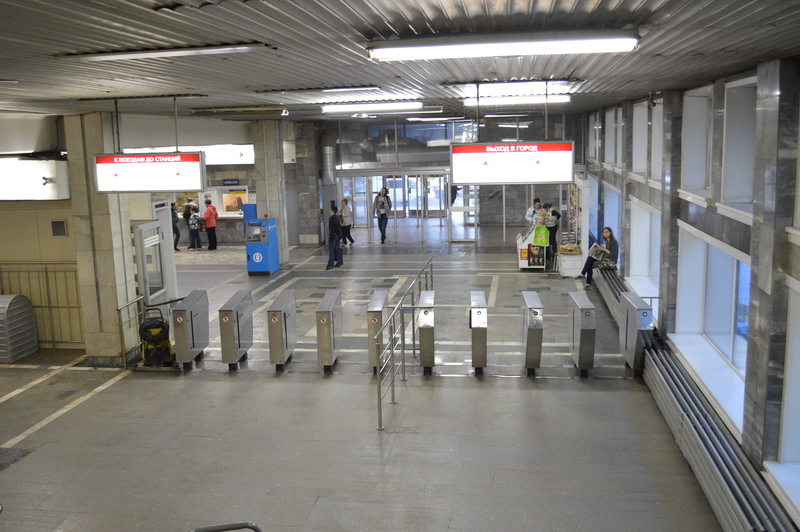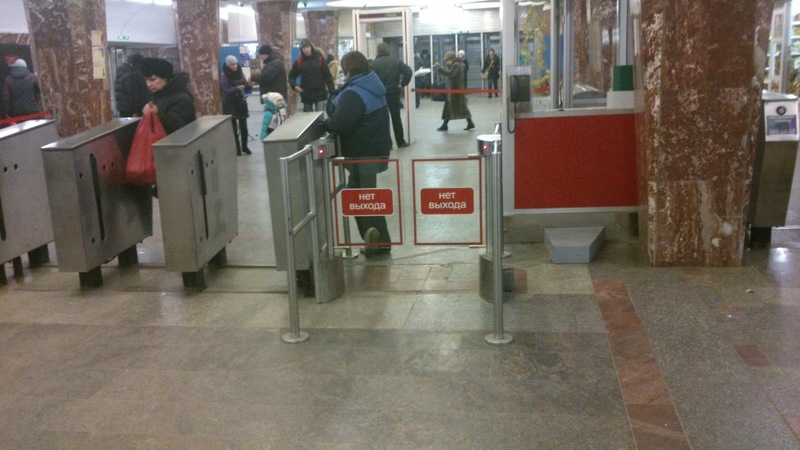 Also each stations are equipped with metal detectors, which are used voluntarily or by reqquest of the station officer.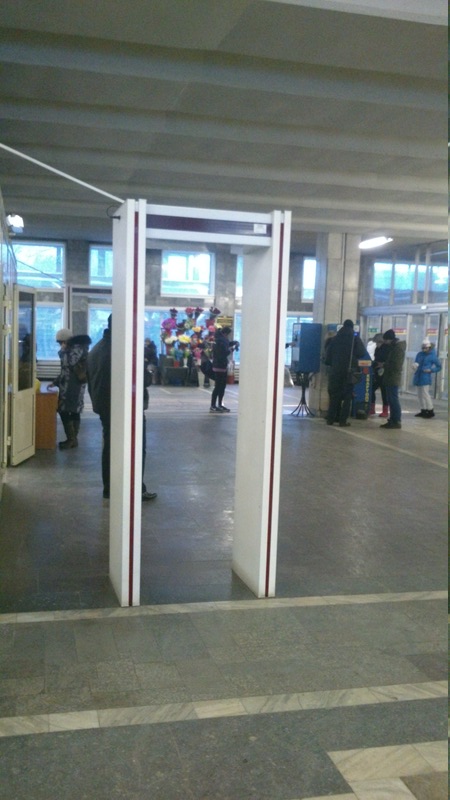 Stairs and escalators
7 of 13 stations of Novosibirsk subway have escalators.
Stairs are very steep, with incline of 20°, in some places reaching 30°.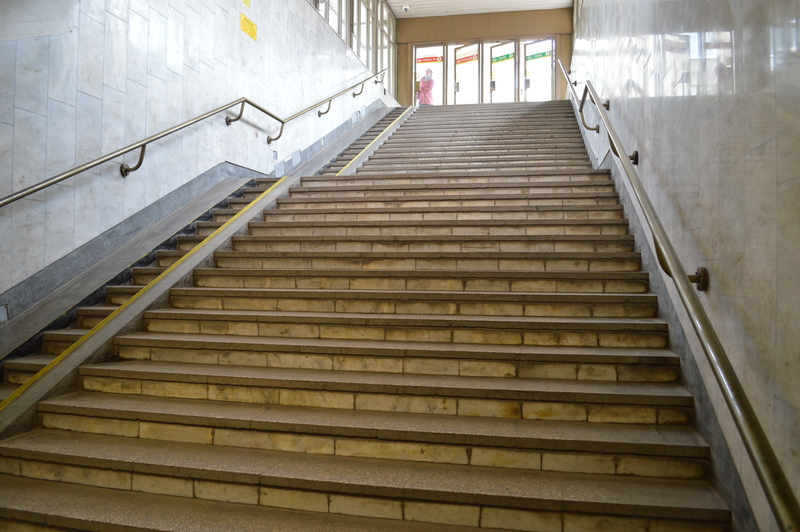 Almost all stairs have rails.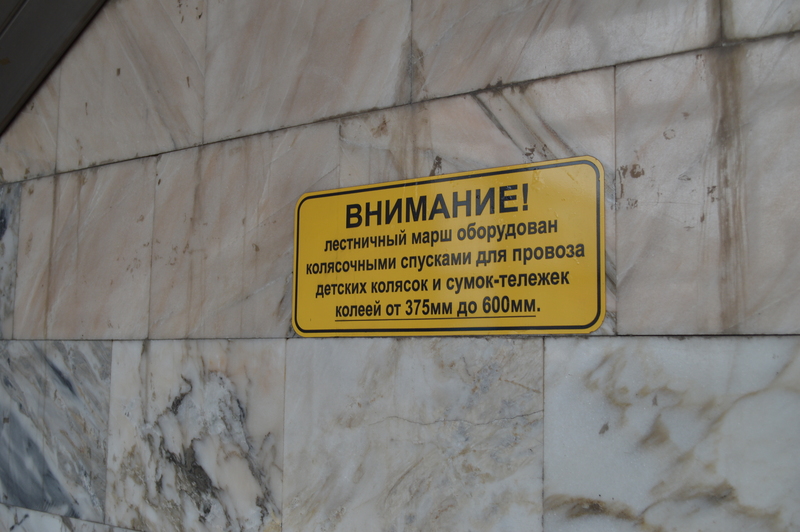 The most popular rails construction: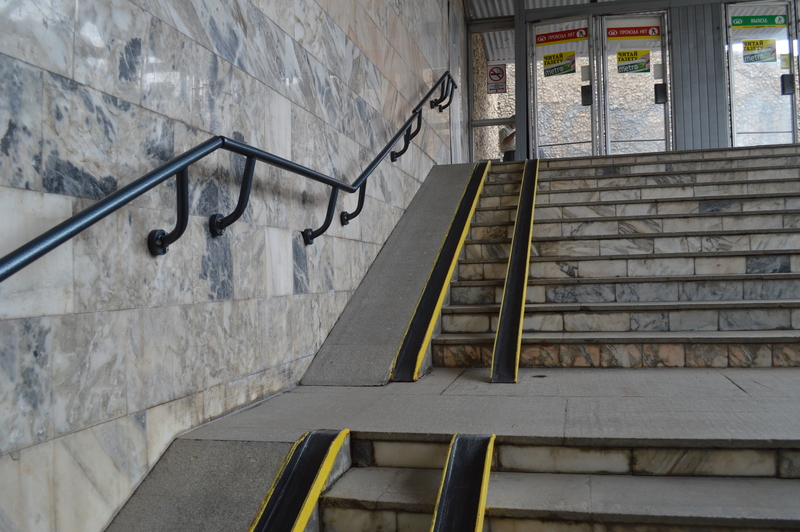 This one is more rare: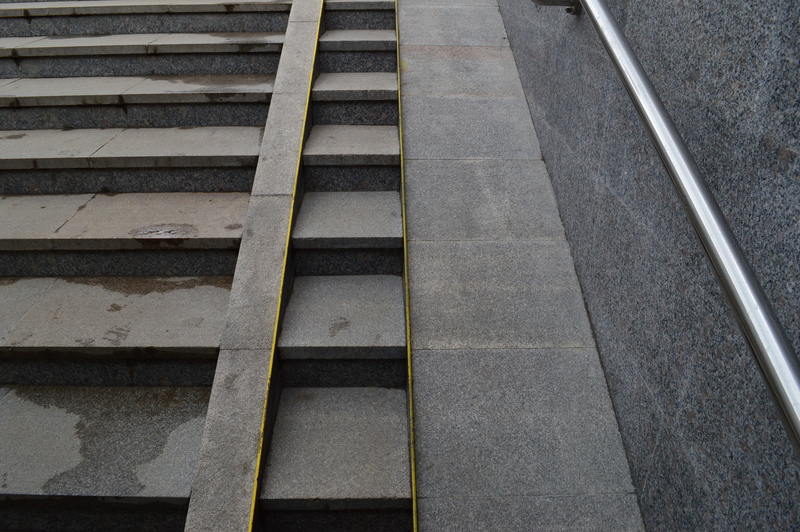 You need to be very careful to use the rails. Firstly, as already said, they are steep, and secondly, downstairs you may get an unpleasant surprise.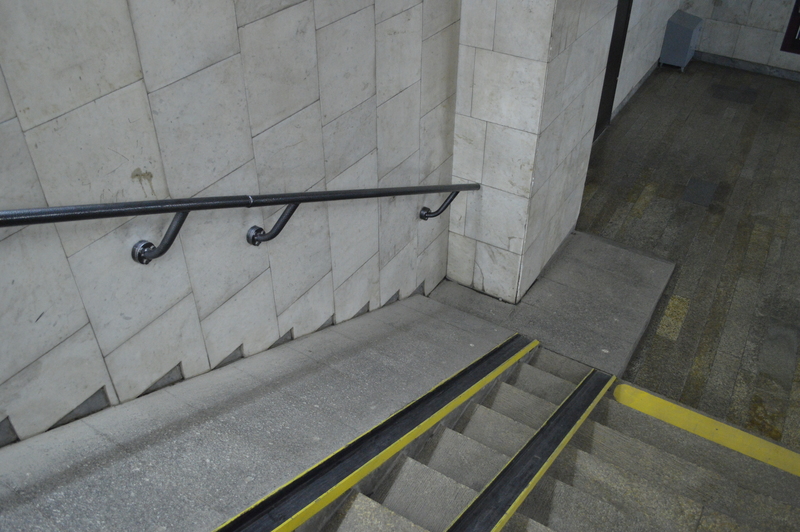 At some exits there are 1-3 additional steps, sometimes doubled by ramps.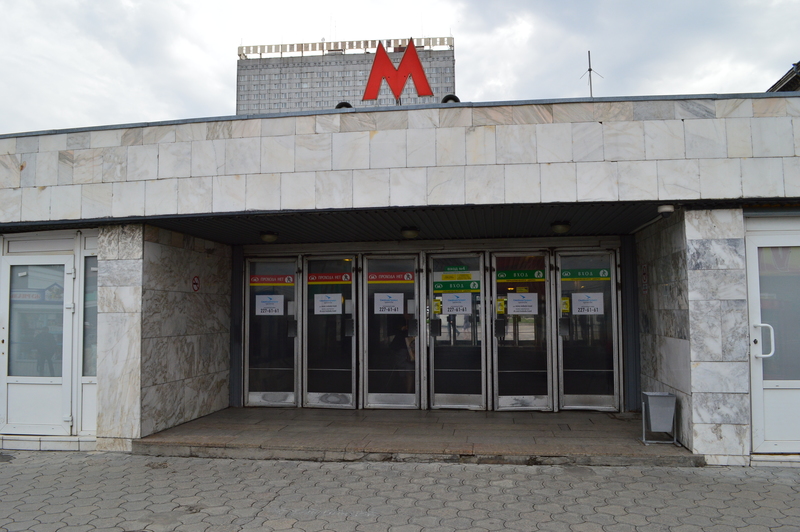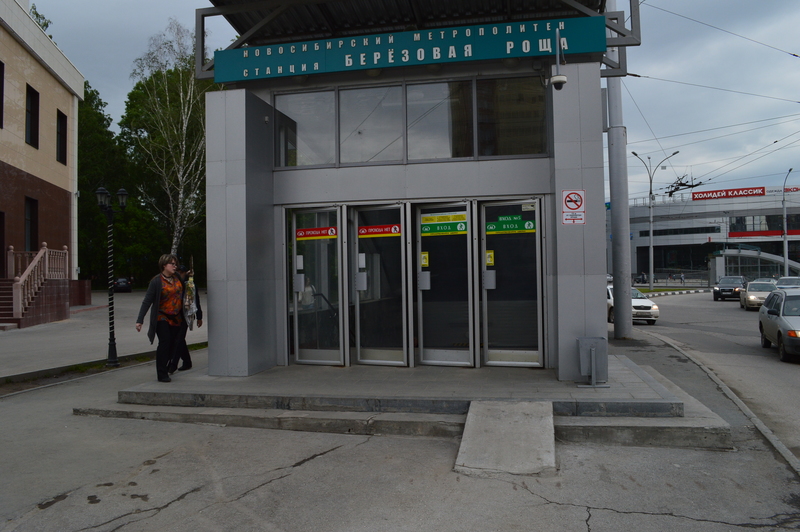 WAYFINDING
For passengers with poor sight first and last steps of stairways are marked yellow. Also there are yellow signs on the train platforms at the places where train doors open.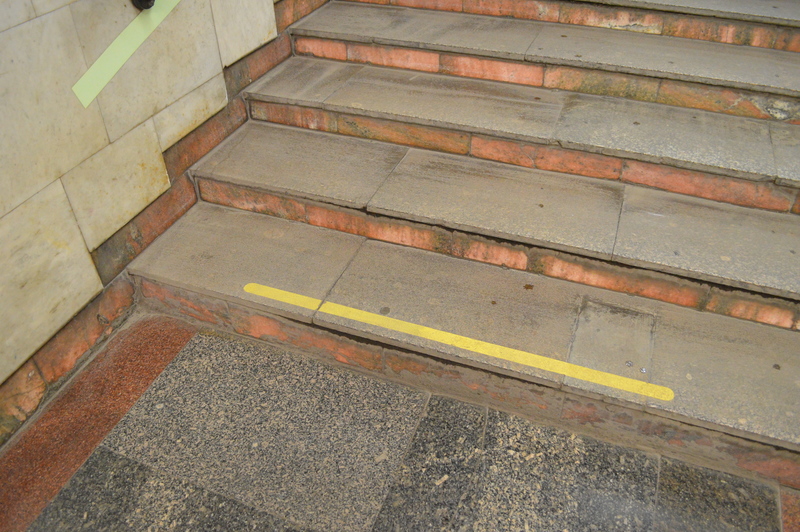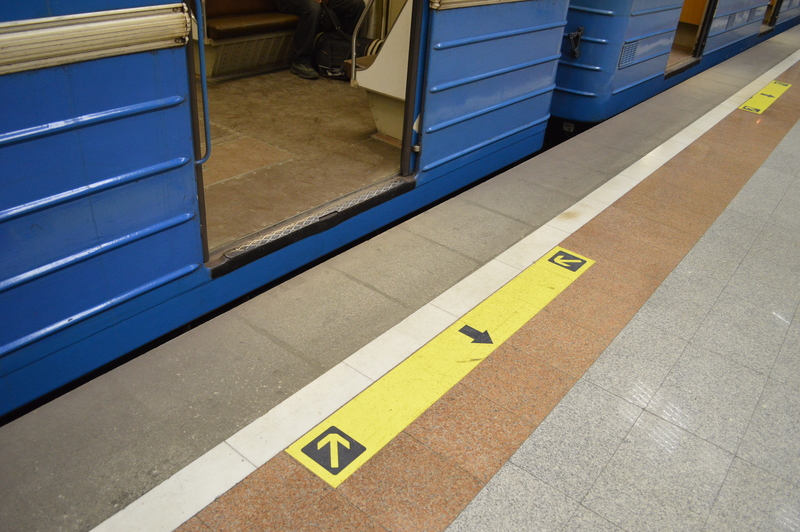 At "Zolotaya Niva" station there are tactile lines on the walls for visually impaired passengers.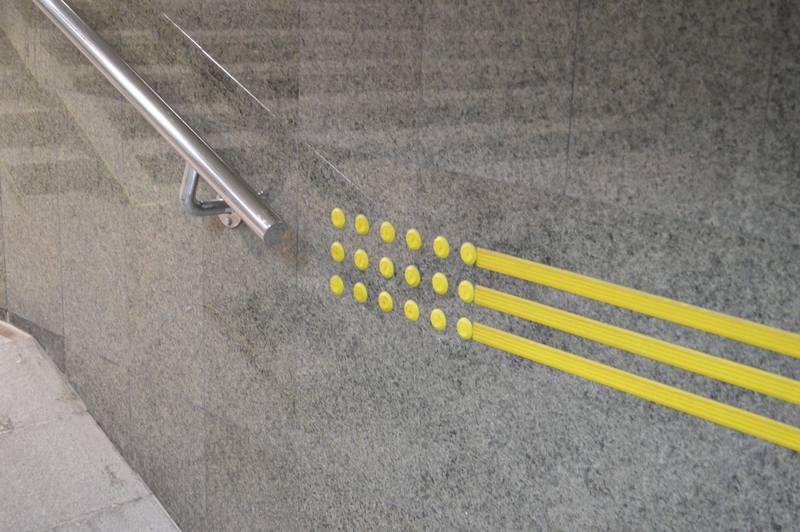 But be careful! There is an electric socket inside.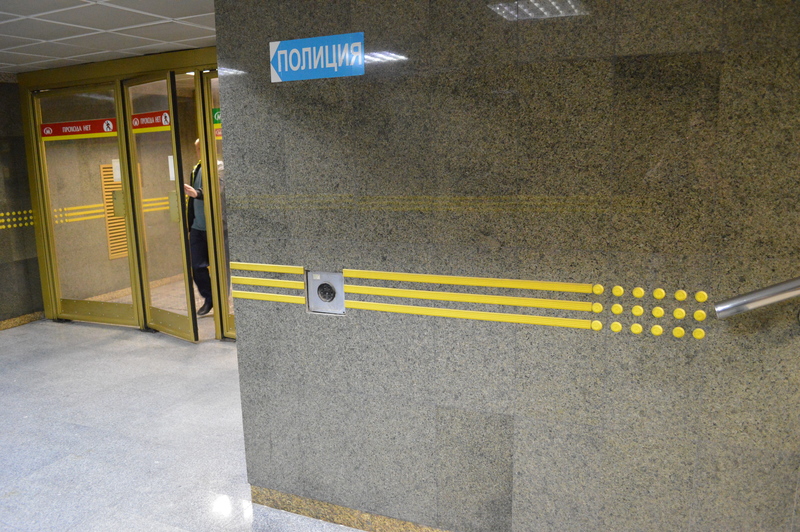 Each station has a map of exits to the city.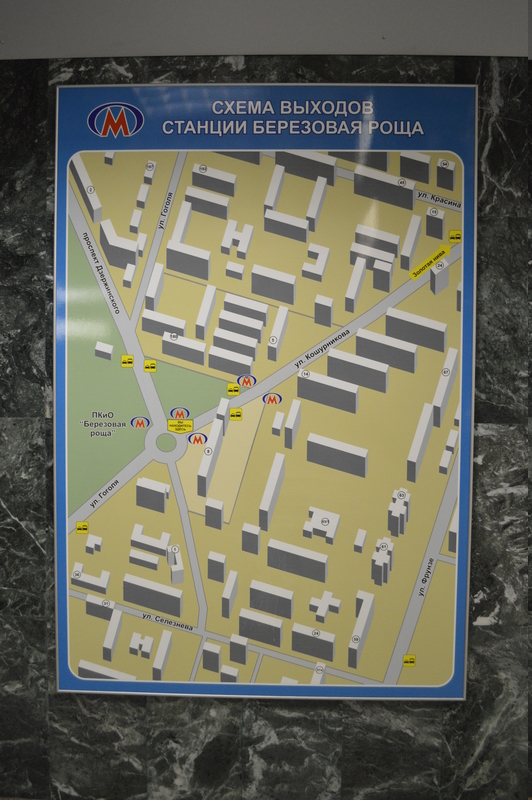 There is no English language signage in Novosibirsk subway, only Russian.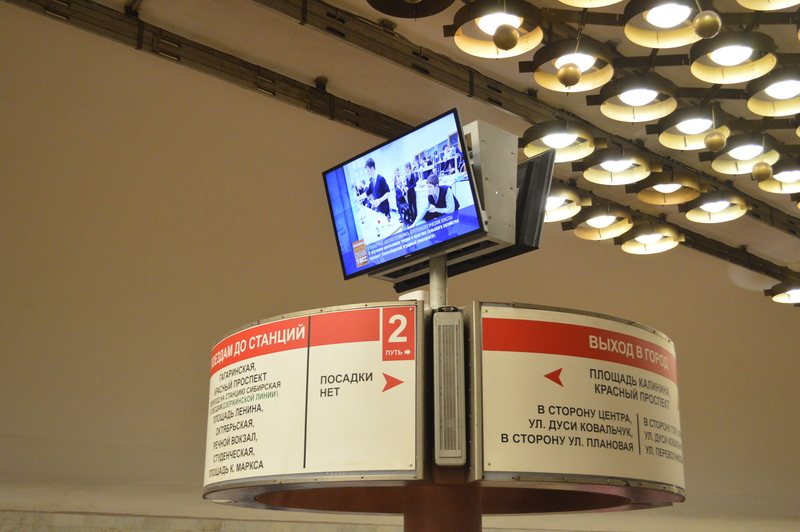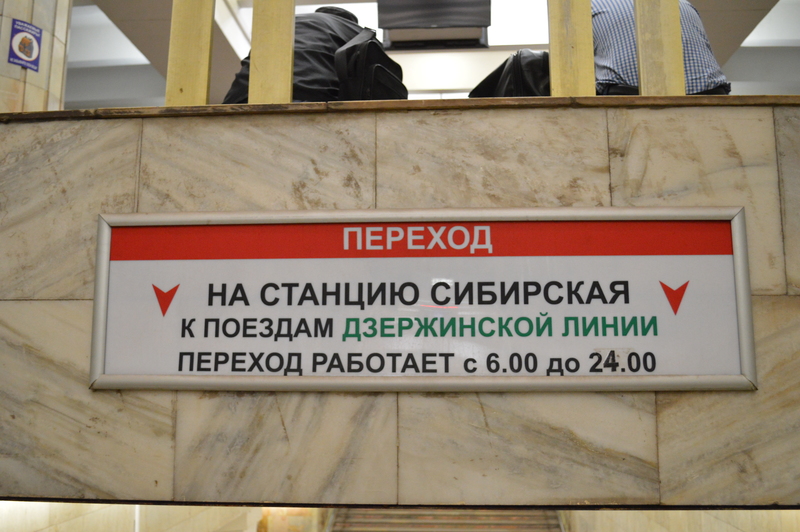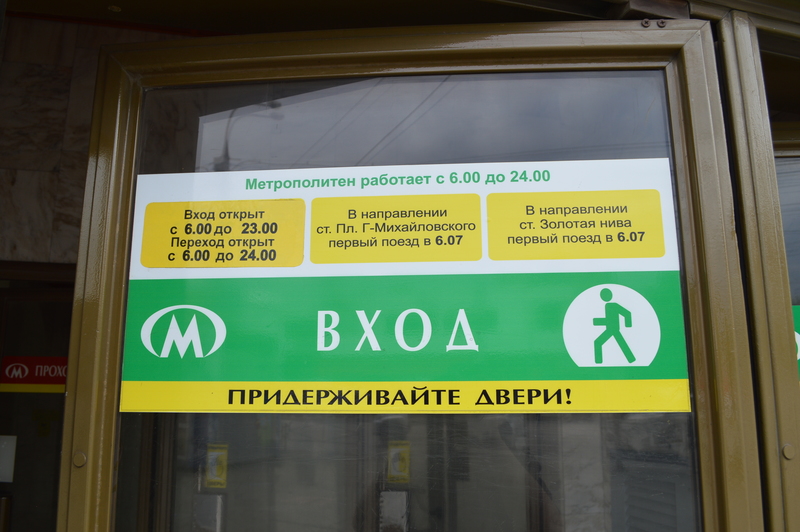 Various signs and instructions.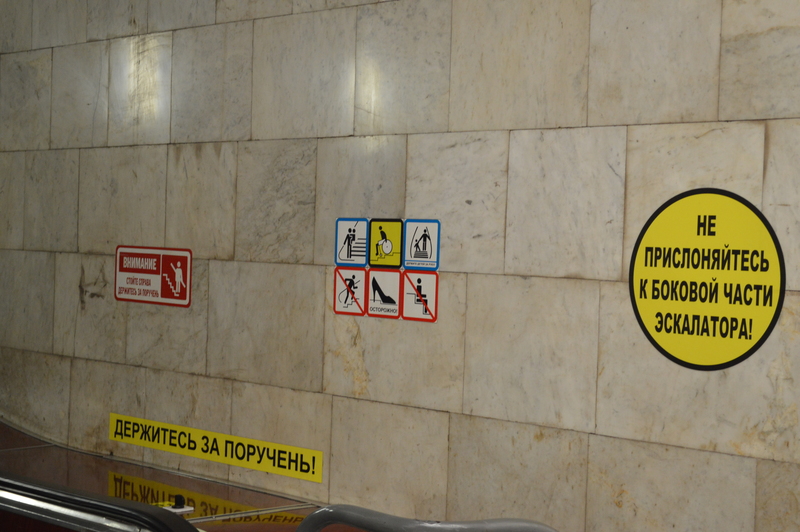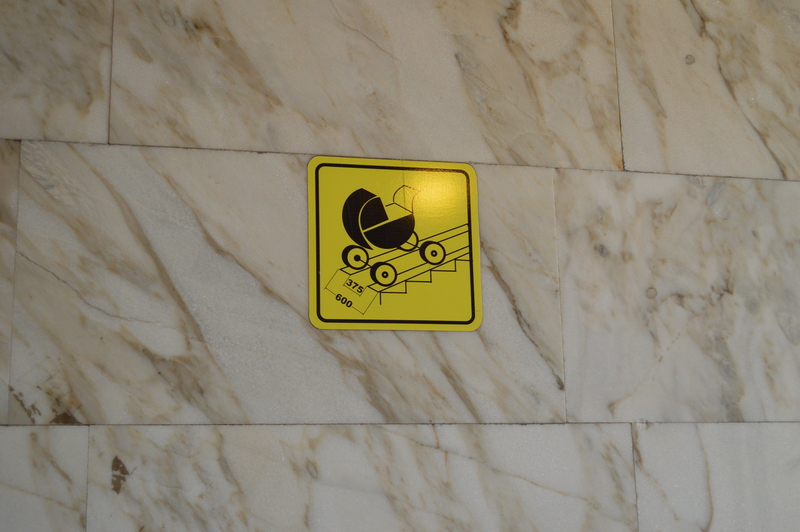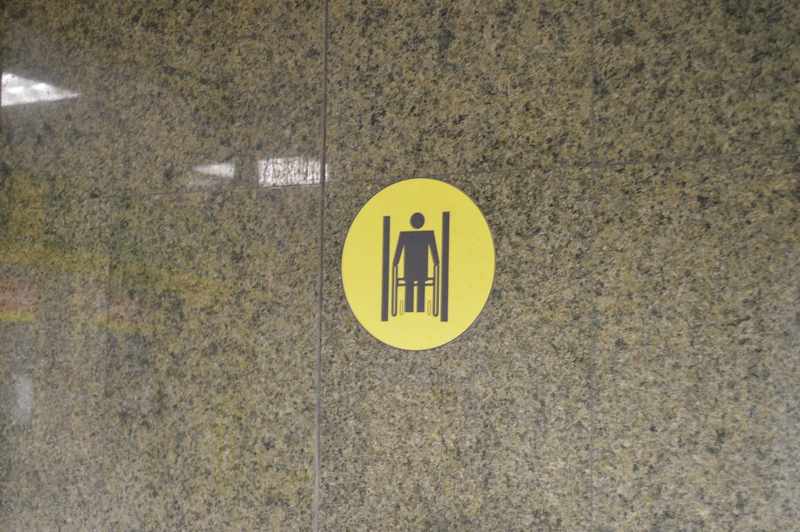 Total numbers for Novosibirsk metro:
There are 140 entrance and exit routes at 13 stations
None of the stations is equipped with elevators and/or wheelchair platforms.
Escalators are installed at 7 stations.
There are no routes accessible for wheelchair users without assistance in Novosibirsk metro. Average number of steps to climb while entering/leaving the station – 53 steps, when using ramps or rails – 19 steps.
1 station is accessible for elderly people – Rechnoy vokzal.
For parents with baby-strollers 8 stations are accessible.
If you live in Novosibirsk and want to help our project — please get in touch.
No comments