MyWay.io – find the right subway exit
20.05.2015
Meet MyWay.io – first app with integrated underground and overground pedestrian routing in Moscow (Russian-only for the time being).
Have you ever took subway to the unknown Moscow address, and upon reaching destination station found out that there are several exits to the city, and signs don't mention the street you're looking for? What if you took the direction "last coach from city centre" and found 5 different exits there? How many times you took a chance, chose the random exit leading in the wrong direction, and lose precious time?
Now it's enough to enter your address, and MyWay will show you the routes and distances from all nearest subway stations. You can easily switch between alternative routes.
There are a step-by-step instructions – which way to exit the train platform, where do you need to go up or down the stairs, where to turn, etc.
MyWay.io is adapted for mobile devices, switch between text description and city map using the switch button. Find you exit without leaving the subway!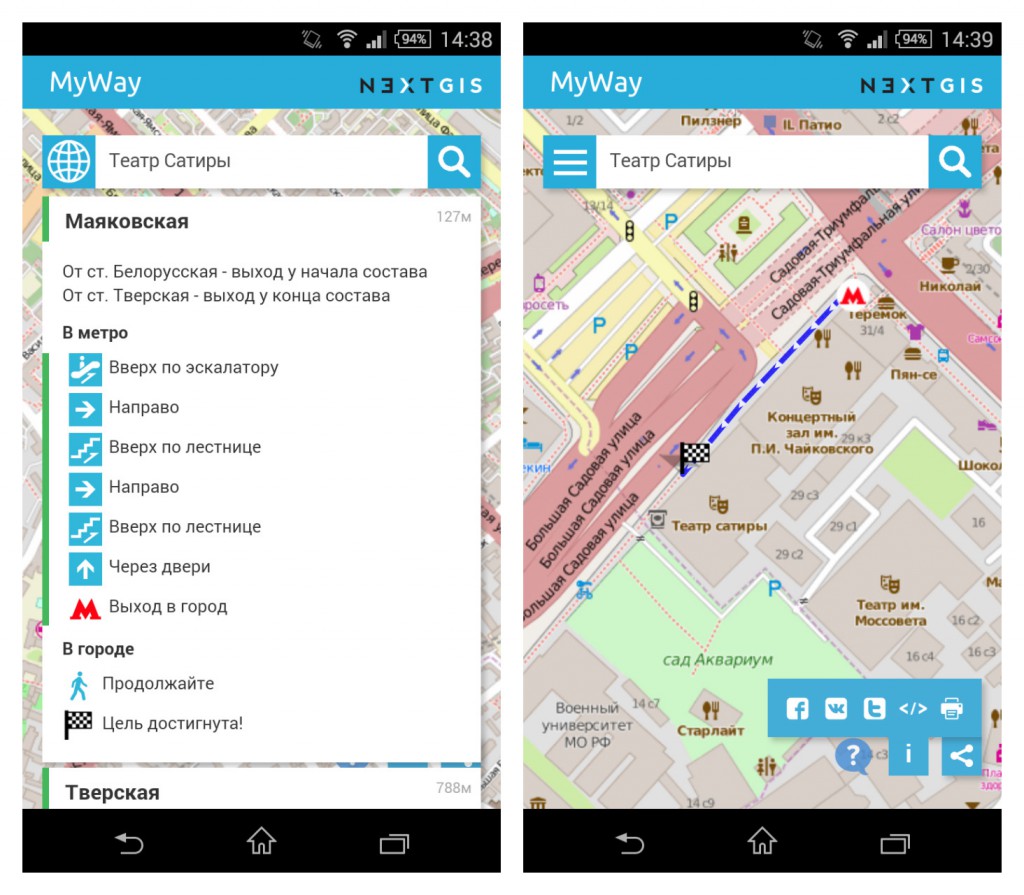 You can easily change the destination point by dragging the flag to the necessary place on the map. All routes will be instantly recalculated.
You can share the route via social networks, print it out or save as pdf. If you want to explain to your customers what's the fastest way to your shop/cafe/office from subway station – you can use our widget and put it on your website.
MyWay.io is in beta test stage. We are waiting for your comments and suggestions – you can send them using "?" button in web app, at MyWay facebook page, or through our contact form.
No comments