Time calculation in Android app
09.07.2015
We released version 2.8 of Metro4All Android app. Main feature of the new version is that now you can see in advance how much time this or that route would take and when you will reach your destination point.
There's more and more features in Metro4All which help every subway commuter to receive information he really needs. After station layouts, exit maps and exit numbers we added route time calculation to our app.
Time on the route is calculated for the whole way from the entrance to the departure station to the exit from the arrival station. If you tap on the time panel at the route screen you'll see the details: how long does the entrance to the station takes, how much time will you spend in trains and on interchanges (if there are any), how long is the exit from the arrival station.
Calculation of time spent in train is based on actual train motion data.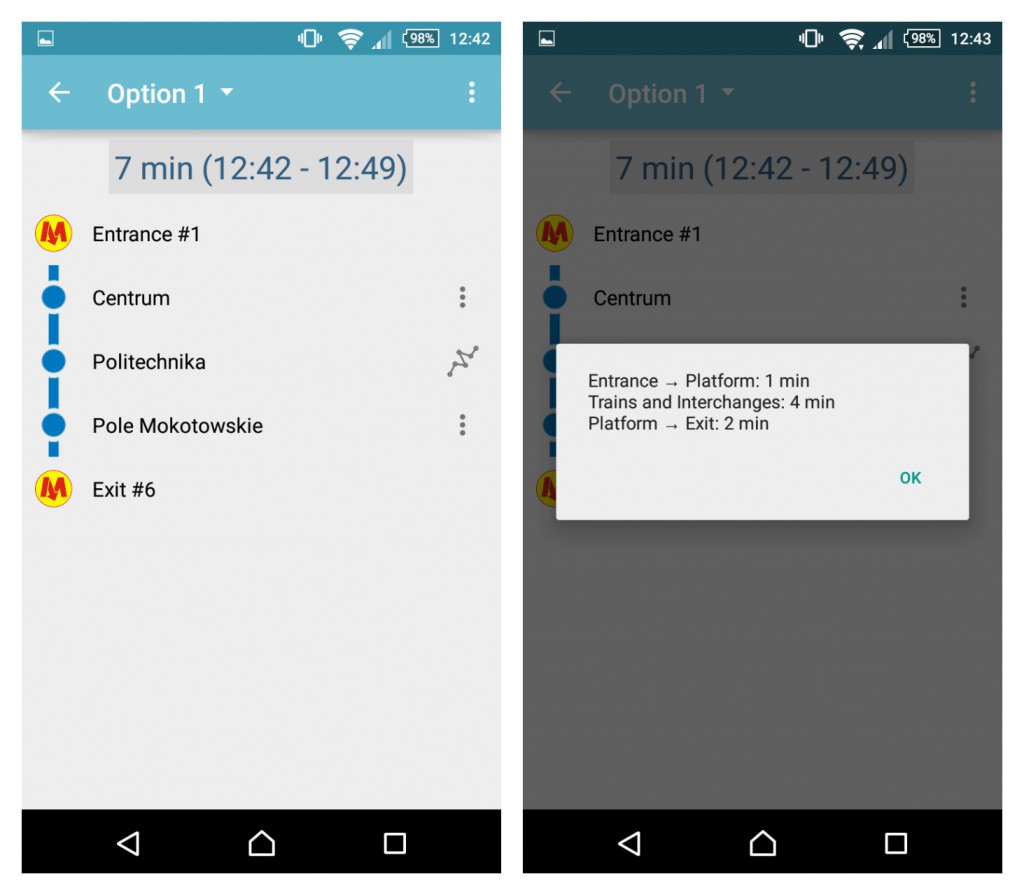 Aside from time on the route the app calculates estimated time of the arrival to the destination point.
Also in the last version of the there's a button for an easy departure/arrival station switch.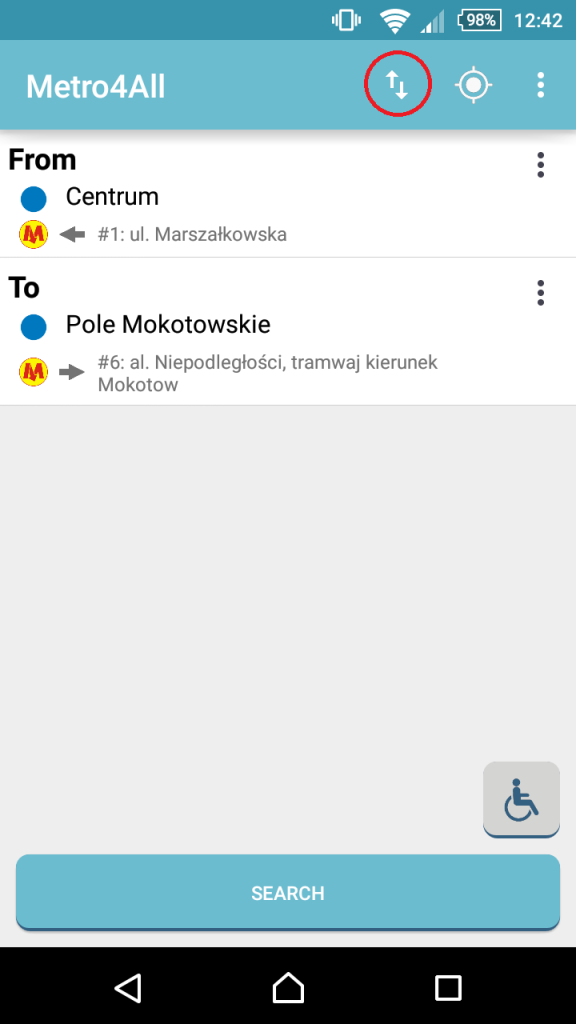 No comments